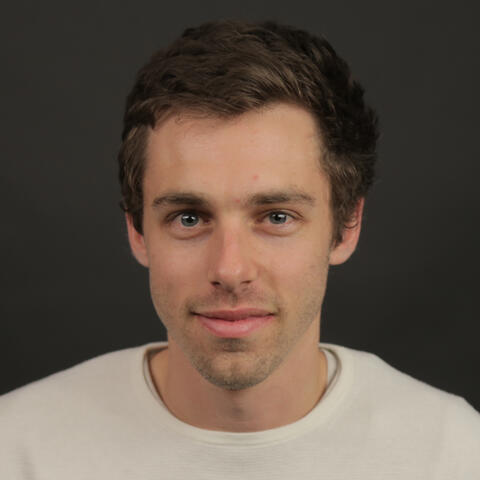 Joe Pinsker
I'm currently a staff writer at The Atlantic magazine, where I cover families and parenting. A lot of my writing examines the intersection of money and culture—how economics affects our relationships and our daily lives. I also often write about inequality, food, psychology, time use, and, of course, Jeopardy.

My journalism career began with a college internship at Rolling Stone, where my responsibilities included, among other things, escorting the rapper Rick Ross into the building. I've been at The Atlantic ever since. I started there as an editorial fellow, fact-checking and copy-editing the print magazine, and then for several years was a writer/editor covering business and economics. In 2018, I helped create an editorial vision for—and then launch—The Atlantic's Family section, which I currently write for.

I grew up in the San Francisco Bay Area, went to college in Philadelphia, am based in Washington, D.C., and eat the same thing for lunch every (work)day.
Work
I've discussed my articles in interviews with CNN, On the Media, and several other TV and radio outlets. You can find a full list of my stories here.

During the pandemic, I've written about the economic and racial disparities that would go on to define 2020, the COVID-19 baby bust, the "super-savers" of the pandemic, young people moving back in with their parents, and the peculiar way time passed in 2020.

In less trying times, I've written about "metacookbooks," the lines for men's and women's bathrooms, the psychology of Inbox Zero, long-distance relationships, the "Sunday Scaries" and the nature of modern work, and human-like pet food.

And here are some more of my stories, broken down by category:

Families and Parenting
The Best Parenting Advice Is to Go Live in Europe (2019)
What Number of Kids Makes Parents Happiest? (2019)
The Slackification of the American Home (2019)
The Way American Parents Think About Chores Is Bizarre (2018)


The Psychology of Money
Why So Many Americans Don't Talk About Money (2020)
Who Actually Feels Satisfied About Money? (2019)
The Reason Many Ultrarich People Aren't Satisfied With Their Wealth (2018)
I Made One Simple Financial Change and It Lowered My Spending (2018)

Demography
Here Comes the COVID-19 Baby Bust (2020)
'We're Talking About More Than Half a Million People Missing From the U.S. Population' (2020)
What Happens When the World's Population Stops Growing? (2019)


Consumerism
Amazon, My Face Wash, and Me (2019)
What Do Early KonMari Adopters' Homes Look Like Now? (2019)
Frugality Isn't What It Used to Be (2016)
The Psychology Behind Costco's Free Samples (2014)